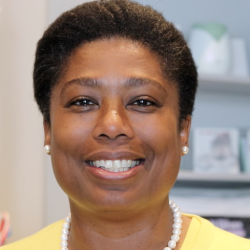 After having graduated from Iowa's Palmer College of Chiropractic in 1994, Dr Aybar moved to Melbourne from the U.S.A. A year later, she took over family chiropractic practice, Wellbeing Chiropractic, where she continued her work until 2008, and then established Balanced Body Chiropractic.
Concurrently, in 1996 Dr Aybar began work in Wagga Wagga, N.S.W. with Cameron Dawson, founder of the Dawson Program; where Dr Aybar addressed the chiropractic needs of children and adults. She continues to run a monthly practice there today.
In 1999 Dr Aybar became one of the co-founding members of E.C.C.A., Endometriosis Care Centre of Australia. This was the first multidisciplinary approach to women's health that incorporated chiropractic allied health and alternative medicine. At the E.C.C.A., the complex issues related to fertility, endometriosis and period pain are addressed and supported in collaboration with specialist gynaecologists and surgeons.
More recently, in 2003, Dr Aybar studied Chiropractic Neurology, through the Carrick Institute, under Dr Paul Noone D.C. Utilising this knowledge in her general chiropractic as well as with patients who have neurological conditions, Dr Aybar continues to provide an integrative approach to health care to all members of the community from birth to advanced years.
Dr Aybar opened Balanced Body Chiropractic, servicing the City of Knox in July 2008. Balanced Body Chiropractic moved locations in 2014 to join Melbourne Eastern Healthcare in Boronia, an integrative facility with a focus on patient-centred health care, where Dr Aybar continues to serve the broader community today.
Learn More About Balanced Body Chiropractic
positions
: Balanced Body Chiropractic
workingdays
: Monday, Tuesday, Wednesday, Thursday, Friday